"Today the whole world is still struggling for freedom," says Ai Weiwei, world renowned artist preparing to fill Frederik Meijer Gardens & Sculpture Park this January. "In such a situation, only art can reveal the deep inner voice of every individual with no concern for political borders, nationality, race or religion."
What will it be?
Ai Weiwei's work combines old world traditional craftsmanship with modern conceptual approaches to themes of free speech and human rights. As he focuses on the title of this show, "Natural State,", he'll be filling the entire buildings at Frederik Meijer Gardens & Sculpture Park, including the sculpture galleries, conservatories, and many other areas indoors. With over 30 works in the exhibit ranging from iconic pieces to new work, Ai Weiwei will be transforming  Frederik Meijer Gardens & Sculpture Park into an exhibition of unprecedented scope.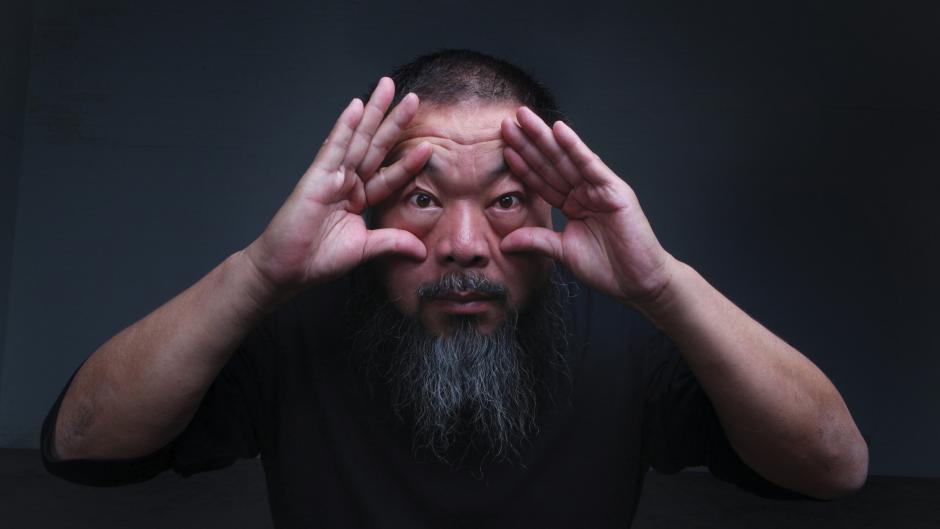 Ai Weiwei
Photo Credit: Ai Weiwei Studio and Frederik Meijer Gardens & Sculpture Park
---
Look for endless collections of porcelain flowers or crabs, LEGO bricks, or more natural materials like bamboo, wood, and silk. What shape those individual pieces will take, though, won't be fully known until Ai Weiwei's studio team arrives in January to install the work.
What you can expect, though, is beauty. And a lot of it.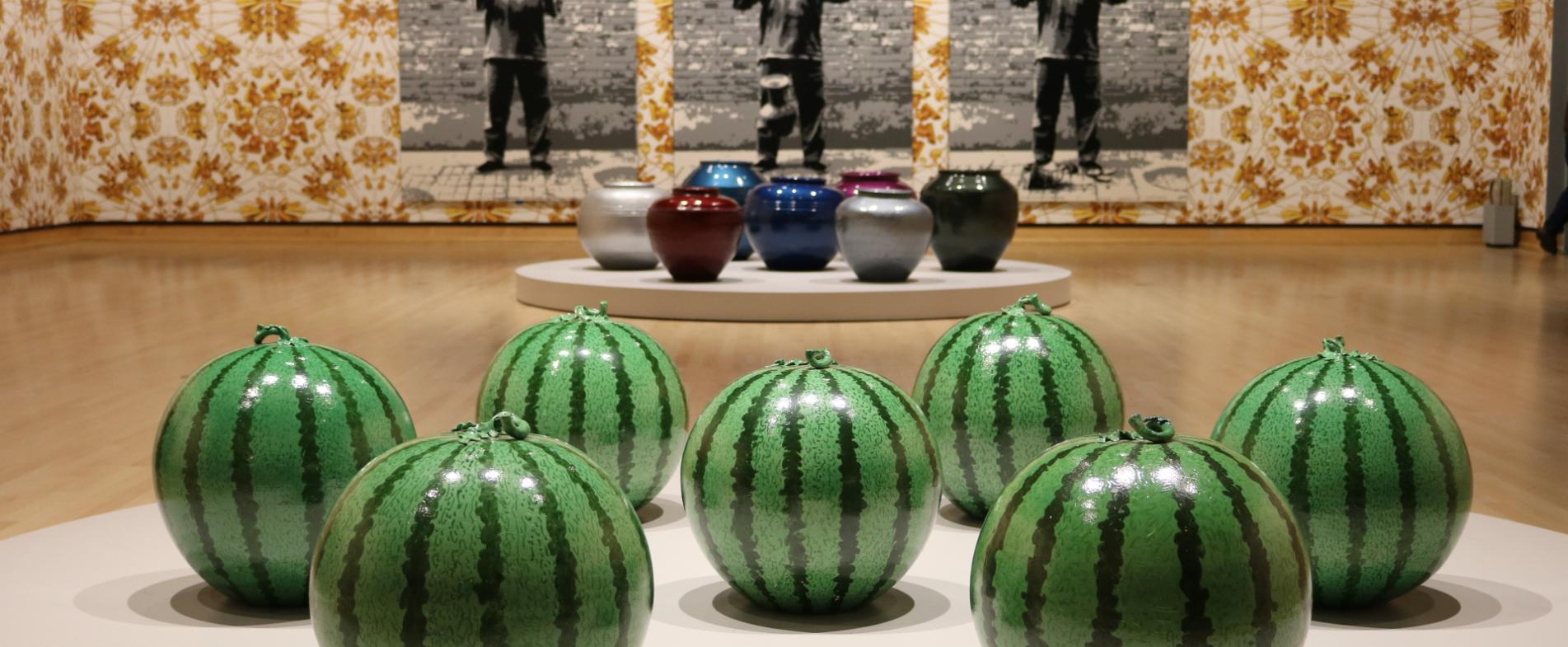 Ai Weiwei artwork at Frederik Meijer Gardens & Sculpture Park
Photo Credit: Tiffany Szakal
Ai Weiwei's powerful work has earned him the honor of being considered one of today's most influential artists by Artsy. Come January, we'll have the honor of experiencing his work at a grand scale.
How will I understand it?
Experiencing conceptual work can sometimes take more…well, work. The beauty of stretching beyond your normal comfort zones with art, though, is that it puts you on a path to those ah-ha moments. "Getting it" isn't always the point. The beauty of the work itself is a reward.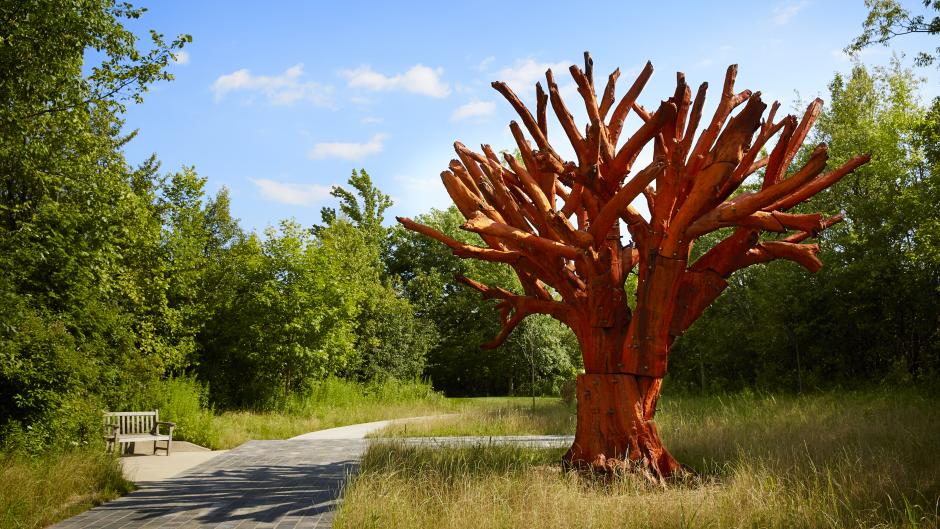 Ai Weiwei Iron Tree at Frederik Meijer Gardens & Sculpture Park
Photo Credit: Experience Grand Rapids
---
Joseph Becherer, Frederik Meijer Gardens & Sculpture Park, Chief Curator and Vice President, offers a few tips for viewers to crack through to the meaning:
"The first thing is you have to deal with what you see, what's really there," he says. "Whenever an artist is taking things from one condition or one state and making them into something else, you have to ask yourself why: why is he or she doing that?"
Becherer also suggests looking at the details, and at the pieces that make up a work. "When you look at something that from a distance seems to be gigantic and big and overwhelming, it's oftentimes important to look at the pieces," he says. "One LEGO as a part of a whole wall of LEGOs. One sunflower seed as part of a whole pile. One flower as a part of a whole basket. You have to ask yourself: what could the artist possibly be suggesting to us about the notion of one versus the notion of many?"
As you look at those details, those individual pieces that make up the whole, you'll probably also notice extraordinary traditional Chinese craftsmanship. "Many of the works are made by traditional ceramic artists, [or] traditional lantern and paper artists. So he's able to employ people that work in one way—a very time-honored way—and give them jobs. But he's able to let their work help him tell another story."
Don't miss the stories Ai Weiwei tells as his ideas take over Frederik Meijer Gardens & Sculpture Park, January 27-August 20. Learn more about what you'll see when you visit Frederik Meijer Gardens & Sculpture Park, find open hours and ticket prices here. Learn more about Ai Weiwei on his website, or by following his near-daily posts on Instagram and Twitter.
Never miss a post!
Subscribe to the Insider Experience blog.