Grand Rapids may be known as Beer City USA, but that's not the only drink in town. With overflowing apple orchards and crisp fall weather, craft cider flows as strong as the Grand River.
Unlike its ale and porter counterparts, hard cider is full of antioxidants and is naturally gluten-free. Plus, it's delicious – what other reasons do you need to drink up? Our list of apple-tastic places to drink hard cider might entice you to try something new!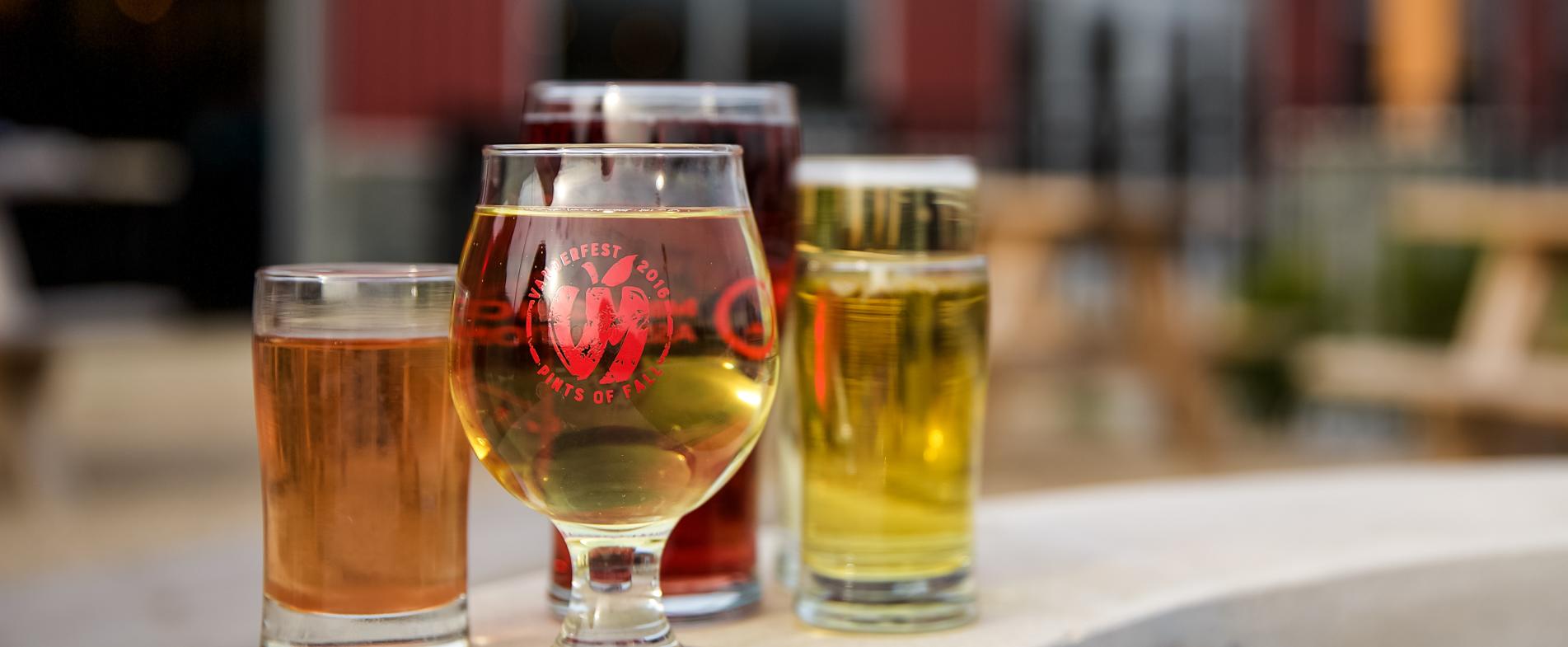 Vander Mill offers a multitude of hard ciders – there's one for everyone.
Photo Credit: Experience Grand Rapids
Vander Mill
One of the state's most popular cider producers, Vander Mill's Grand Rapids-based tap house is open all year long. Choose from more than 30 different types of ciders, like the Blue Gold that's infused with blueberries, or the spicy Ginger Peach. Its menu features an array of tasty dishes that highlight seasonal ingredients, local produce, and of course, apples. It also serves a decadent Sunday brunch that includes dishes like chilaquiles with pumpkin seeds or the famous ham and donuts, made with la Quercia prosciutto, apple cider doughnuts, and apple butter.
If you're near the lakeshore, check out the Spring Lake location, which is open Wednesday through Saturday. With its recent partnership with Standard Pizza Co., guests can now enjoy a full menu featuring a robust appetizer list as well as creative pizzas and sandwiches. Expect sweet treats like apple fritters and savory bites like Cuban pork nachos.
The People's Cider Co.
The People's Cider Co. may be relatively new to the cider scene, but they've got quite the cider game. Founder Jason Lummen started making homebrewed cider, and it quickly gained a loyal following among friends and fans alike. So much so, that he turned his hobby into the thriving business, which he opened in 2011. Stop in at its cider bar from Wednesday – Saturday. He's always brewing up new flavors, or order a flight for $6 to try them all. You'll also catch Jason at the Fulton Street Farmers Market and the Muskegon Farmers Market selling cider by the bottle.
Farmhaus Cider Co.
Farmhaus Cider is located on a family orchard in Hudsonville, about 15 minutes west from downtown Grand Rapids. The Behrens family purchased the farm in 1866, which was later renovated in 2015 to be a cider-making haven. Its collection of ciders range from a dry cinnamon/maple brew (aptly named, Brunch) to a zesty French-inspired, unfiltered cider called Caison. Their taproom has limited hours and is typically open Thursday - Sunday in the fall. If you have time to spare, check out the alfresco Cidergarten, a woodland take on the traditional biergarten. Sip cider flights while playing board games under twinkling string lights.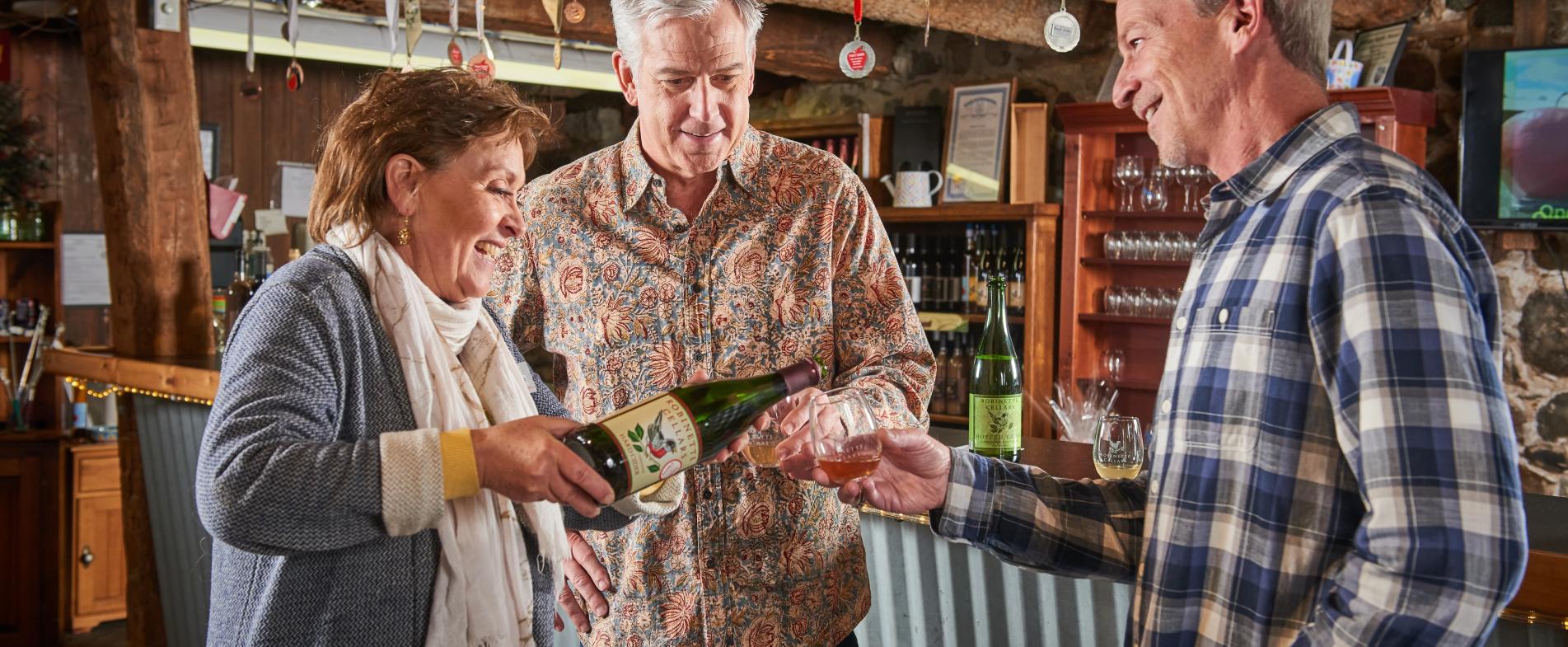 Try multiple kinds of cider at Robinette's.
Photo Credit: Experience Grand Rapids
Robinette's Apple Haus & Winery
Robinette's is known for being a hotspot for fall family fun and fresh-pressed apple cider. But, if you're seeking adults-only cider, you'll want to head there too. In the lower level of the barn, you'll find a tasting room where you can sample (and buy) a wide range of private label wines and ciders. Sip seasonal offerings like apple cherry or a hopped cider. For $3, you can taste six products (wine or cider), and if you bring your souvenir tasting glass the next time you visit, you'll get free tastings again!
Craft ciders are just one of the many Michigan offerings during the fall season. For more autumnal fun, check out the Experience Grand Rapids Fall page for more seasonal events and activities.
Don't Miss a Post!
Sign-up for the Insider Experience Blog!