One of the many wonderful things about Grand Rapids is that when summer gives way to fall, you can truly feel and see it. As the seasons change, so do the events and activities the city has to offer. 
To help you plan the perfect fall weekend, we've found a few events to help make up an itinerary that would appeal to people of all ages. While not all of the events we suggest are autumn-related, they are only happening this fall, and we don't want you to miss out on these great opportunities.
Thursday
Fall Color Tour
Time: Early Evening
Available: Fall Season
What better way to kick off a fall weekend than by taking your family on a personal fall color tour by car? We've compiled a list of places that take you through the many wooded areas of West Michigan. To get the full experience, we recommend you go during what's called the golden hour, the period of time shortly before sunset when the color of the sky is rich and golden. 
Not only will an early evening fall color tour introduce you to some of the less-visited areas of the Greater Grand Rapids area, but it's a great opportunity to hop in the car (or on a bike!) for some quality time with the family. 
Since golden hour is dependent upon the time the sun sets each day, you can calculate its exact time using this calculator.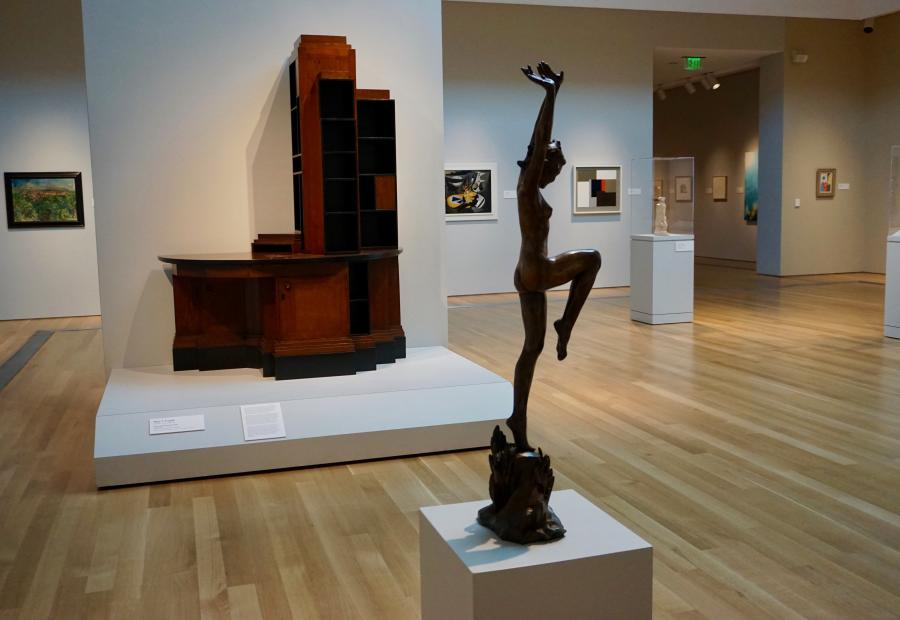 Visit the Grand Rapids Art Museum for free every Thursday from 5-9 PM.
Photo by Brian Craig for Experience Grand Rapids
Grand Rapids Art Museum - Meijer Free Days
Time: Evening
Available: Every Thursday 
Thanks to The Meijer Foundation, the Grand Rapids Art Museum in downtown Grand Rapids is free to the public on Thursday nights from 5-9 PM (and all day Tuesdays as well). 
One traveling exhibit that will be of interest to families is David Wiesner and the Art of Wordless Storytelling. David Wiesner is one of the most highly-anticipated book illustrators in the world and actually began his career illustrating children's books. The exhibit will be open from October 6, 2019, through January 2020.
The whimsical and colorful illustrations that will be on display at the GRAM are sure to capture the imaginations of children and adults alike. In addition to the exhibit, there will be activities included to further inspire visitors of all ages.
Friday
Project 1 by ArtPrize®
Time: Morning
Available: September 7 - October 27
What better way to kick off a fall day with friends and family than by taking in works of art across three Grand Rapids neighborhoods? With ArtPrize's move to a biennial schedule, Project 1 by ArtPrize will be the art event to attend this year. 
Project 1 is a citywide public art project that features the sprawling works of five artists. The artists' multifaceted installations can be found in downtown Grand Rapids, Tanglefoot Studio, and Martin Luther King Jr. Park. In addition to traditional art, some of the installations will also function as stages for performing arts, while others will encourage various forms of audience participation. 
Project 1 is free and open to the public from September 7 to October 27, 2019.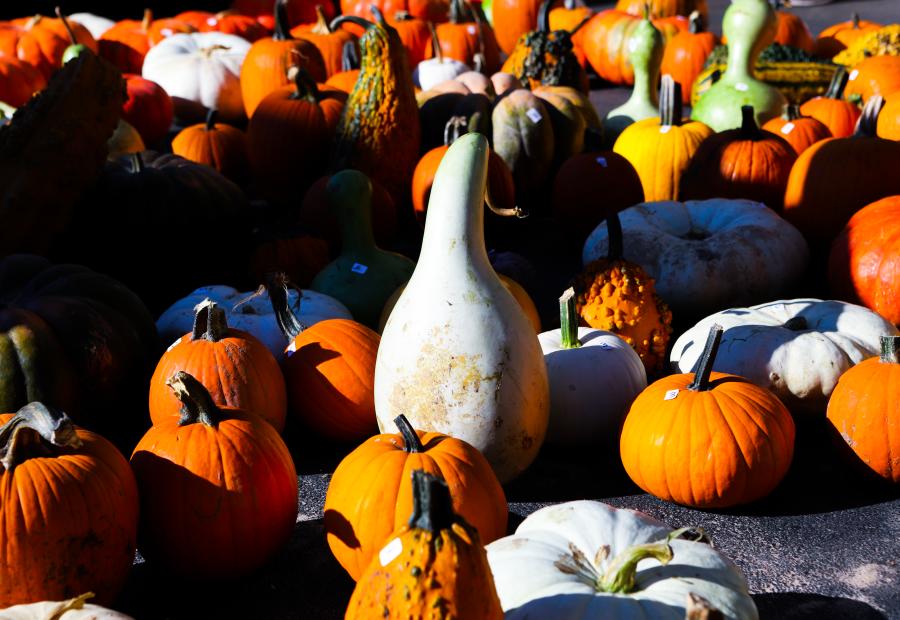 The Grand Rapids area has plenty of opportunities for families to pick pumpkins, go on hayrides, and enjoy apple cider and donuts.
Photo by Experience Grand Rapids
Fun Farm Days at Post Family Farm
Time: Early Afternoon
Available: Fall season
In Hudsonville, 14 miles west of Grand Rapids, kids and grownups alike can enjoy Fun Farm Days at Post Family Farm. Post Family Farm is a great place to create fall memories as you take a hayride, pick pumpkins, play in the hay, or pet-friendly farm animals on the sprawling 80-acre farm. There's also a kiddie corral, a pumpkin train ride, giant tube slides, and more. It costs $5 per person to enjoy all of the activities offered. 
Need a little more fall-related fun? For an additional $1, you can try the farm's 10-acre corn maze. After all that play, you'll definitely want to replenish yourself with homemade cider and donuts, which you can find at the main farmhouse.
Food Truck Fridays at Riverside Park
Time: Evening
Available: September 27 and October 4
For the third year in a row, Riverside Park in Grand Rapids will host Food Truck Fridays. This is a prime spot to find dinner for families with picky eaters since every week there are 12 to 14 different types of food trucks to choose from. 
Choices include everything from burritos to BBQ to savory crepes. Need some dessert afterward? There are a few food trucks that offer cookies, donuts, and yes, hand-rolled ice cream. 
The food trucks will be at the Guild Street entrance of Riverside Park from 5-9 PM. Since seating is limited, it's a good idea to make a picnic out of the affair by bringing a blanket or a bag chair or two.
Blandford Nature Center
Time: Evening
Available: October 25
On Friday, October 25, you can explore the forest of the Blandford Nature Center during their Wizards, Witches, and Owls event. The evening features (not-so) spooky stories and cool facts about the nature center's owl ambassadors. 
For some hands-on fun, kids are invited to make their own wizard wand and create a magic potion at Blandford's Schoolhouse. Wildlife presentations will take place at 6:45 and 7:30 PM.
Cost is $5 for members and $8 for non-members. Registration is required and goes from 6:30-8 PM.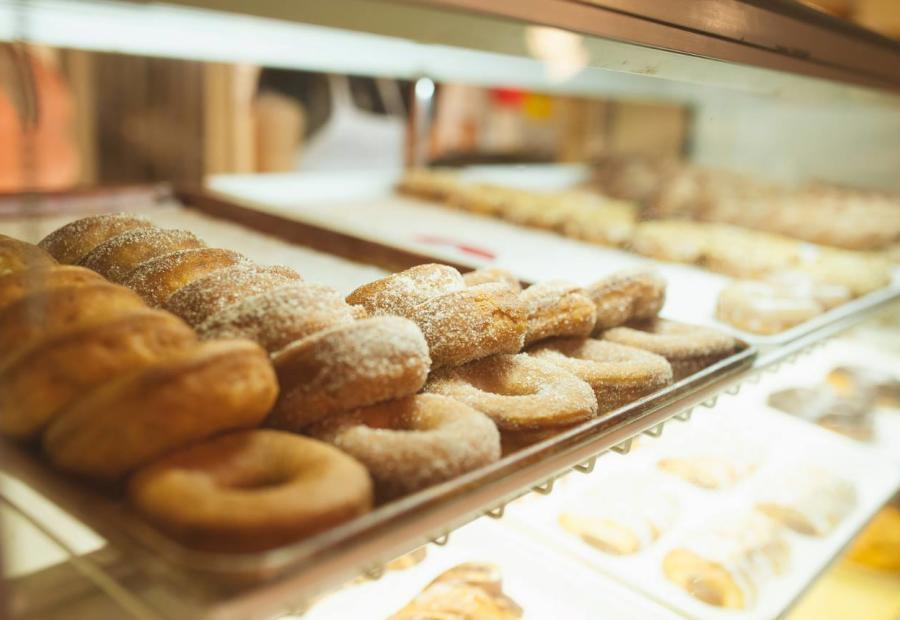 Enjoying freshly-made donuts at Robinette's Apple Haus & Winery are a West Michigan tradition.
Photo by Robinette's Apple Haus & Winery
Saturday
Apple Picking at Robinette's Apple Haus and Winery
Time: Morning
Available: Fall season
Start your Saturday morning off with a stop at Robinette's Apple Haus and Winery, located on the Northern end of town off of East Beltline. Established in 1911, Robinette's is a kid-friendly fall destination. The apple haus has scenic trails to discover, hayrides to enjoy, and barnyard animals to pet. 
Throughout the fall, you can also pick your own apples on the family's 125-acre orchard. Robinette's has more than 15 varieties of apples that ripen at different times during September, October, and November. To know what apples are in season when, check out the Estimated Apple Harvest Guide.
Regardless of the activity you choose, you can grab breakfast at the bakery, which features favorites like apple bread, pumpkin spice donuts, and maple bacon donuts. If you're running short on time, you can get your donuts to-go along with a side of delicious homemade cider.
Bodies Revealed Exhibit at Grand Rapids Public Museum
Time: Morning
Available: Opens November 16
The Bodies Revealed Exhibit is coming back to the Grand Rapids Public Museum after nearly a decade. The traveling exhibit will feature over a dozen bodies and hundreds of organs that have been carefully preserved. Each body and organ is displayed to give you and your family an inside view of how the skeletal, muscular, nervous, digestive, respiratory, reproductive, and circulatory systems work. 
The entire exhibit is educational and respectful of the bodies on display, making this a great learning opportunity for people of all ages.
The exhibit opens Saturday, November 16, 2019, at 10 AM. The cost to see the exhibit is in addition to general admission. To get the best bang for your buck, there's always the option of purchasing the three-day Culture Pass GR. The pass includes free general admission to the Grand Rapids Public Museum and gets you into a number of other cultural attractions across the city.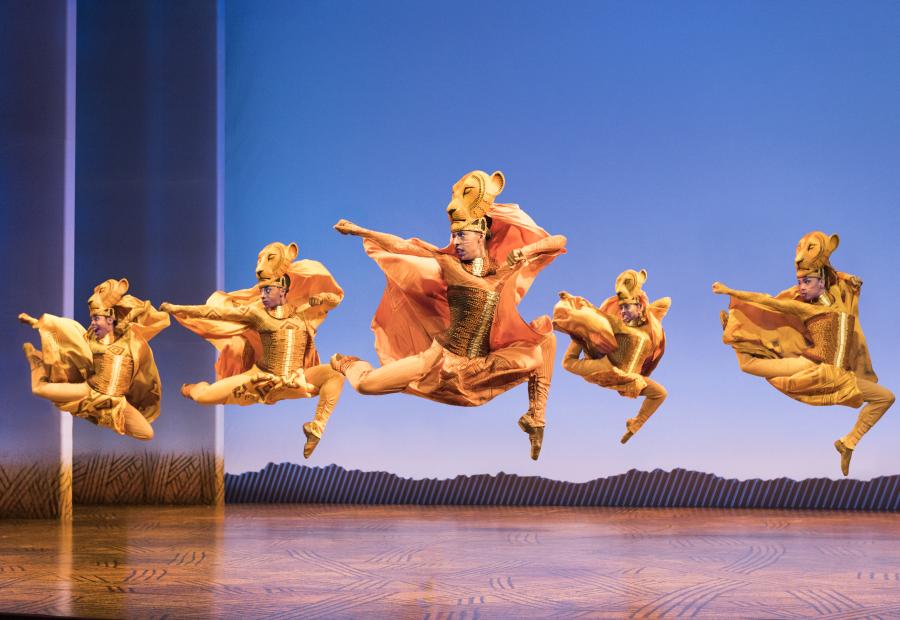 Disney's The Lion King is coming to Grand Rapids for the first time in November 2019.
Photo by Disney's The Lion King courtesy of Broadway Grand Rapids
Disney's The Lion King at DeVos Performance Hall
Time: Early Afternoon
Available: November 23 and 30
You've probably seen the animated or live-action movie versions of the Lion King, but for two weeks only, you can catch the Broadway production at DeVos Performance Hall. 
The Broadway version of The Lion King features dozens of actors portraying the animals of the African savanna, set against amazing backdrops and visuals. It also features some of Broadway's most recognizable music, crafted by award-winning artists like Elton John and Tim Rice. This musical and visual spectacle is sure to delight the whole family.
To align with the bedtime schedules of the youngest members of your family, Saturday matinees are available November 23 or 30 at 2 PM. Other showings are available November 20 through December 1. You can view the entire schedule at Broadway Grand Rapids. 
Tickets for the show are now available and are sure to be popular, so purchase them before they sell out.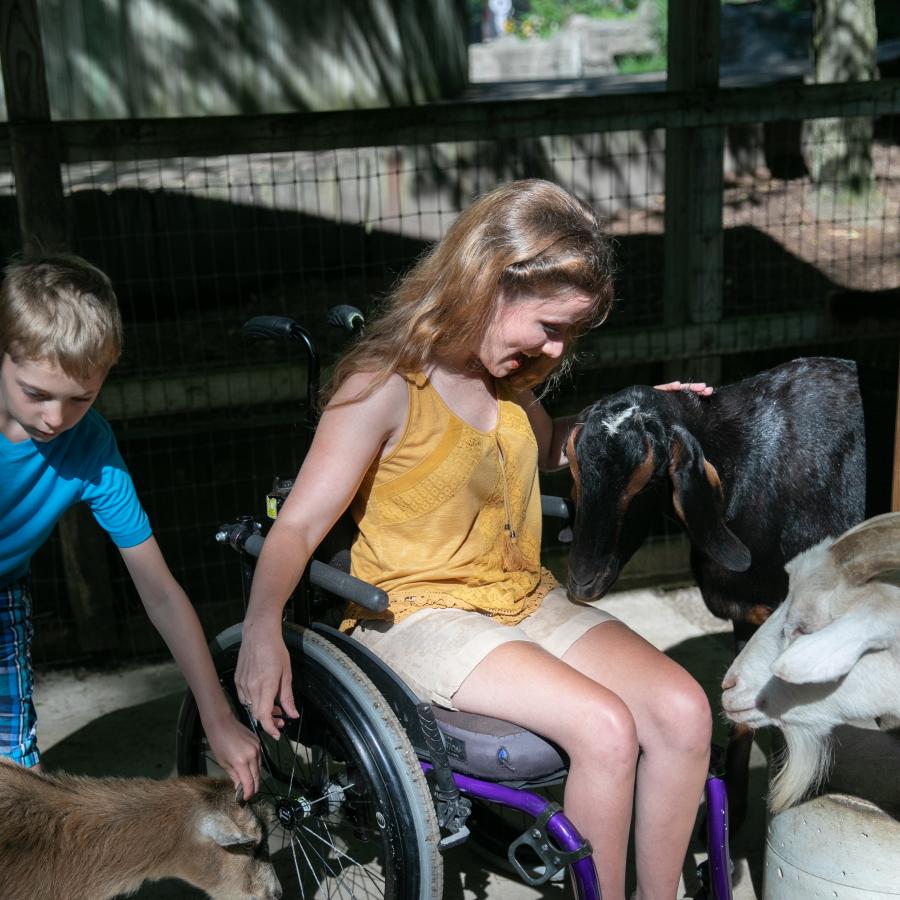 In addition to special events, the John Ball Zoo is a great way for kids of all ages to learn about animals any time they visit.
Photo by Experience Grand Rapids
Sunday
Zoo Goes Boo
Time: Morning
Available: October 20 and 2
If you're looking for another reason to wear that Halloween costume, double up on the dress-up fun at Zoo Goes Boo at the John Ball Zoo. This is a great kid-friendly event that includes trick-or-treating, fun decorations throughout the park, entertainment, games, and more. 
The humans won't be the only ones getting treats during the event either. At certain times during the day, you can watch the animal residents receive treats from their caretakers.
Tickets are $10 for adults, $8 for children ages two to 12, and free for one and under. For a complete event schedule and times, visit the Zoo Goes Boo website.
Kayak Rentals at Riverside Park
Time: Early Afternoon
Available: Check the Parks and Recreation website for seasonal rental availability.
If you're looking for a unique way to view the changing of the seasons in Grand Rapids, why not do it by kayak? Start your afternoon with a picnic lunch at Riverside Park and then head over to the lagoon to rent a kayak from the Grand Rapids Parks and Recreation Department. Depending on when you go in the season, you can catch the leaves in all their colorful glory as you drift along the tree-lined shores.
Rentals cost $8 for the first hour and $6 for every hour after. Kayakers do need to be at least 16 years old to rent without an adult. Children between the ages of 10 to 15 need an adult kayaking with them.
Another unique way to experience the changing of the seasons is to literally be among the trees at the Tree Runner Adventure Park in Grand Rapids. The aerial adventure park has more than 60 obstacles and seven courses that cater to a number of different experience levels. The obstacles include zip lines, barrels, cargo nets, and bridges that are all connected between platforms built around the trees.
So that everyone can enjoy in the fun, there is a Junior Park for young climbers ages four to seven. The two courses in the Junior Park are only two to three feet off the ground.
Tickets to the Aerial Park cost $39 for adults and kids over 14 years old. Kids 13 and under are $35. Junior Park tickets for kids four to seven are $20. Adults that are supervising are free. You can save 25% off any climbing experience using the three-day Culture Pass GR.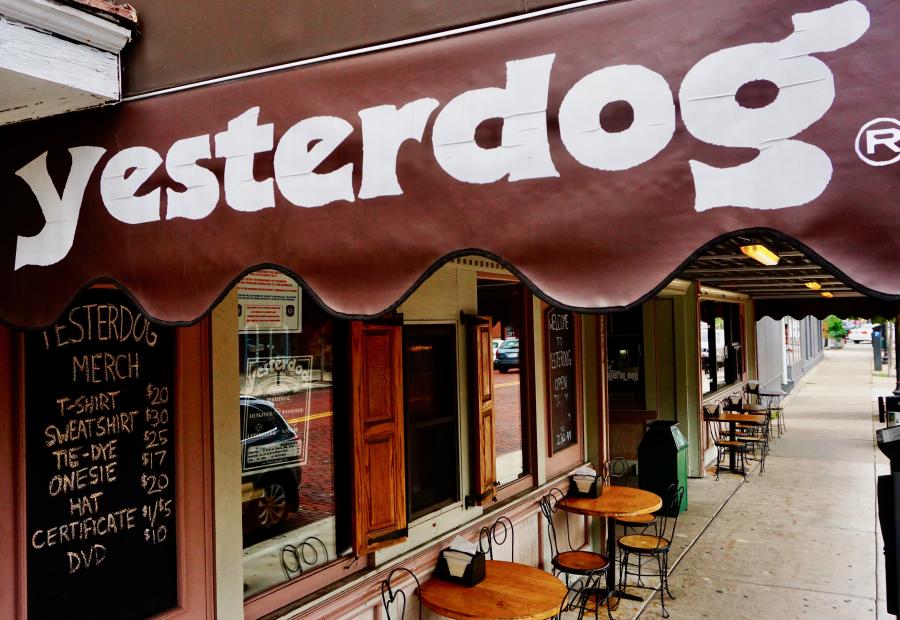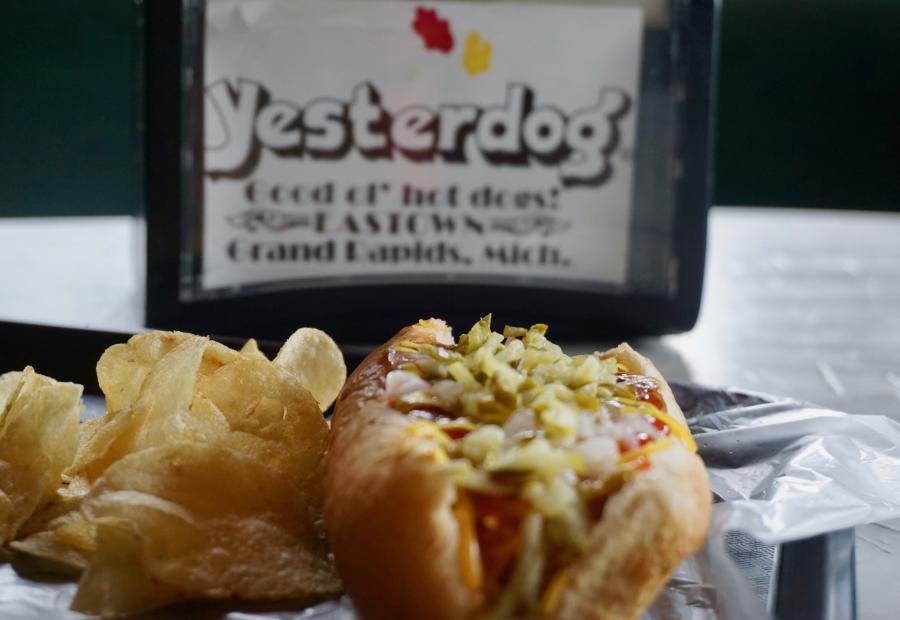 Visit Yesterdog before the weekend ends for unique hot dogs piled with delicious toppings - just be sure to bring cash.
Photo by Brian Craig for Experience Grand Rapids
Yesterdog
Time: Evening
Available: Year-round
Top off your weekend with a treat from Grand Rapids gem, Yesterdog. Located in the Grand Rapids neighborhood of Uptown, Yesterdog specializes in unique hot dogs. Every creation has an accoutrement of toppings like the Cheddardog which includes chili and cheese, or the Ultradog which has chili, cheese, onion, pickles, ketchup, and mustard.
When you go to Yesterdog, make sure you carry cash, since the restaurant doesn't accept credit cards. Also, be sure to follow the Yester-Rules of ordering. Starting left to right, they ask everyone in line to place their hot dog order first, then their drink order, then chips. It's not until all orders are placed, in that sequence, that everyone is charged. 
While you're waiting for your food, be sure to throw some change in the change shoot that's behind the counter, or look at the hundreds of pictures hanging on the walls of people proudly wearing their Yesterdog shirts around the world.
Need a place to stay for the weekend? Check out our hotels page. For more suggestions to fill out your fall itinerary? Visit our Fall Bucket List or Fall in the City page. 
invalid widget [plugins_common_blog_subscription] []