Ghost restaurants are popping up throughout Grand Rapids. While some might be afraid of the idea of ghosts, few diners will be scared of the delicious food these restaurants are bringing to the Grand Rapids food scene. 
A ghost restaurant isn't scary; it's simply a standalone restaurant in a non-commercial setting or a separate brand set up inside the kitchen of a current restaurant. Either way, since a ghost restaurant doesn't offer seating, it is delivery-only via Door Dash, Grub Hub, Uber Eats, or available for you to pick-up and take off.  
Why ghost restaurants? As restaurants closed due to COVID-19 concerns, their kitchens were empty. Local restaurateurs saw an opportunity and approached business owners or decided to expand their own menu with a twist. It's a win/win for everyone! New "restaurants" can open without finding and paying for a space, and diners have more food options.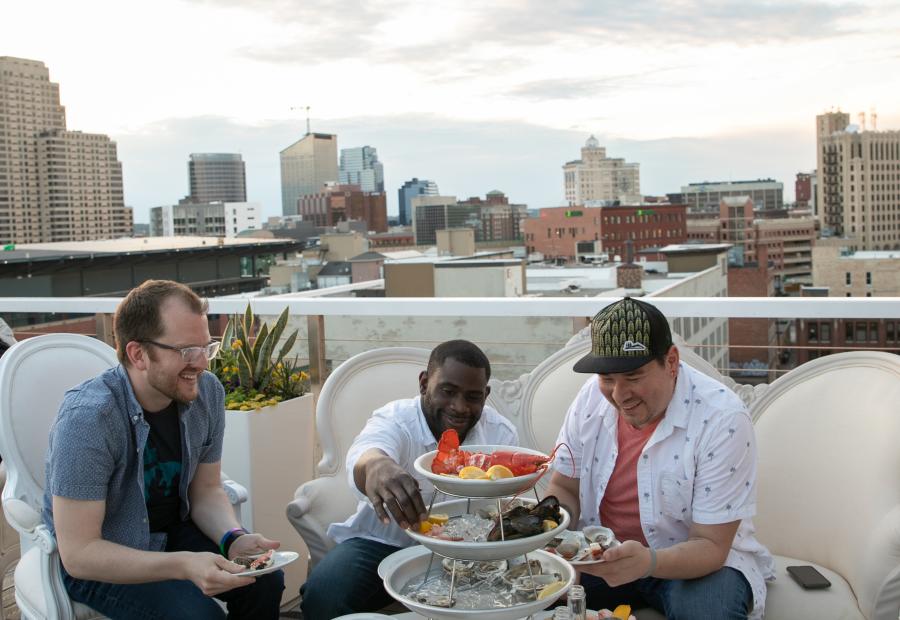 Enjoy your food from 9th St. Steaks on Mertens Rooftop (formerly Haute).
Photo by Experience Grand Rapids
9th St. Steaks is one such ghost restaurant. Operating out of Mertens Prime, 
9th St. Steaks is known for its Philly-style cheesesteaks. Every single ingredient is made from scratch, including all the sandwich bread created by their highly skilled bread baking team. Freshly sliced whole ribeye and homemade cheese whiz put the sandwich over the top. Owner Anthony Tangorra says even if you are incredibly hungry, one cheesesteak, one order of onion rings, and one milkshake will definitely feed 2 people. "Our portions are very big," he says. 
If you are ready for a break from your house, enjoy your food from 9th St. Steaks on Mertens Rooftop (formerly Haute)! 
The aptly named Ghost Kitchen To Go operating out of Linear Restaurant's kitchen serves fresh, scratch-made flatbread panini sandwiches, fresh salads, and handmade noodles. While Linear Restaurant provides creative dine-in only dishes, Ghost Kitchen To Go is here to serve delicious meals enjoyed at home. Their extensive menu features Wagyu Steak and Falafel paninis served with Ghost Chips, delicious Drunken Noodles, desserts, and much more.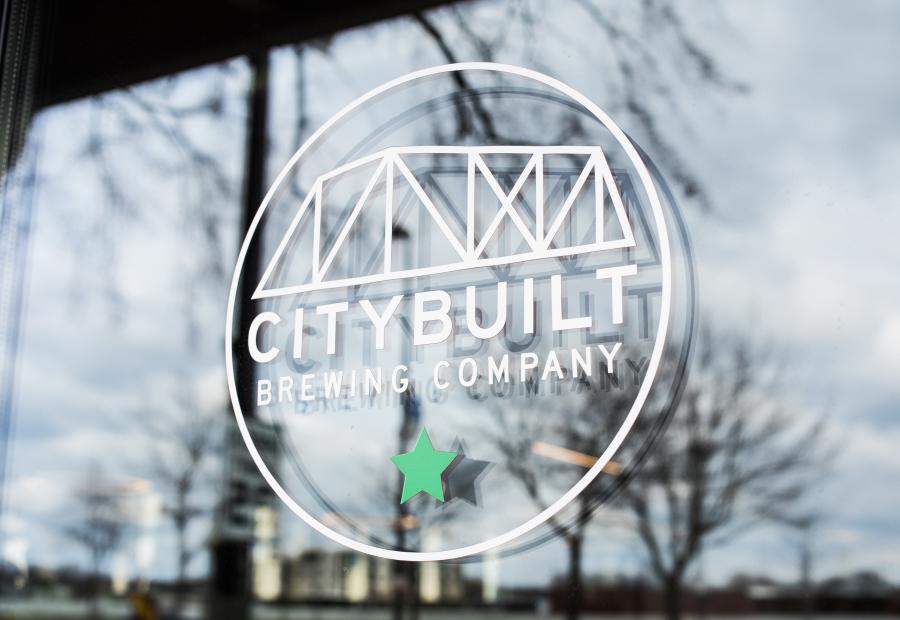 Li Grand Zombi is operating out of the City Built Brewing Co. kitchen.
Photo by Experience Grand Rapids
For a delicious taste of Creole food, look no further than Li Grand Zombi operating out of the City Built Brewing Co. kitchen. This ghost kitchen features a different special each week, such as crawfish hushpuppies served on top of cheesy grits smothered in a crawfish cream sauce with a side of cucumber tomato salad and cornbread, or crab salad stuffed jumbo tiger shrimp, breaded and deep-fried, on a bed of succotash with remoulade drizzle. And of course, don't miss the ever-popular seafood gumbo. Vegetarians can keep checking back so they don't miss the Vegetarian Hoppin' John. Prices range from $18 - $25 and these dishes are also hearty enough to feed two.
Li Grand Zombi is open for takeout and delivery Thursdays from 3 PM to 8 PM, and noon to 10 PM Fridays and Saturdays.  Remember to ask about adding delicious City Built Brewing beer to your order!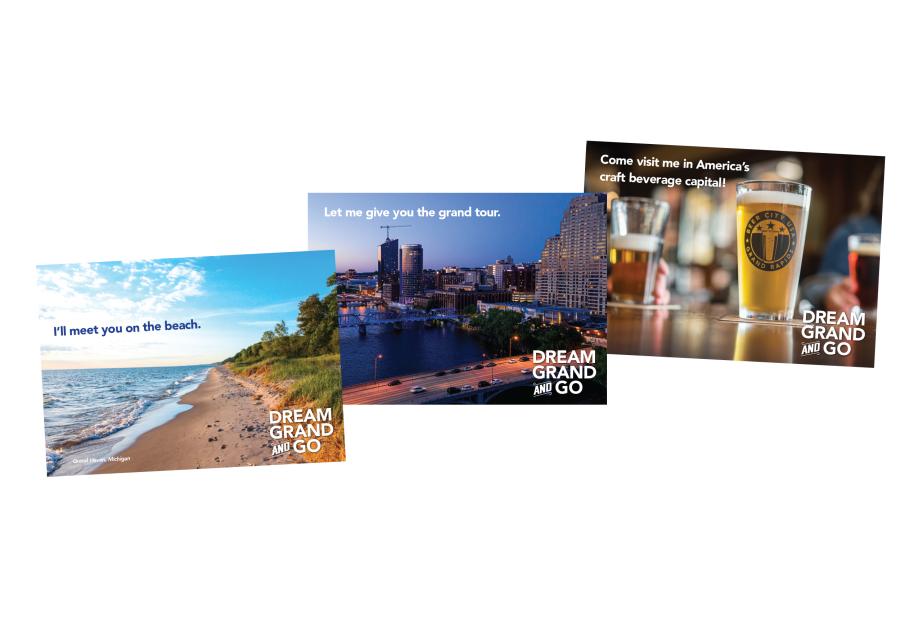 Invite friends and family to enjoy Grand Rapids with you by sending a postcard from ExperienceGR.com/postcards
As you're enjoying all this amazing food, why don't you take a second and tell someone! What better way to let your friends and family know what you're enjoying in Grand Rapids than with a good old-fashioned postcard. No stamps or postcard? No problem! Experience Grand Rapids has it covered. And the best part is, you don't have to leave your home. Just visit experiencegr.com/postcards, select your postcard design, write your message, add the recipient's address, and Experience Grand Rapids takes care of the rest! Whether you tempt your penpal with the thought of fresh craft beer, the amazing lakeshore, or the beautiful Grand Rapids skyline, you'll be sure to receive a positive response. Who can resist all Grand Rapids has to offer?
While we are all finding our new normal right now, there are also amazing opportunities to try new things, or rediscover old. Invite your friends and family to take a road trip to Grand Rapids to experience all the city has to offer. With plenty of open spaces, outdoor activities, and great food and drink to refuel you, it's the perfect place to be social and socially distant. 
invalid widget [plugins_common_blog_subscription] []