Whether it's Snapchat, Twitter, Instagram, Facebook, LinkedIn or something that hasn't been created yet, social media has become part of the fabric of everyday life.
Because of that, meeting and event planners need to stay up to speed on popular platforms and embrace their new features, testing them out – when appropriate – to further engage with their attendees.
"It shows a level of innovation and creativity and it shows that you know your audience – especially these younger groups," said Stephanie Kotschevar, public relations manager for Experience Grand Rapids in Michigan.
"It shows you're not ignoring the trends."
Snapchat filters
One of the latest, easiest and most affordable to try is the Snapchat geofilter – the frames, stickers or other fun, static add-ons available to Snapchat users based on their location.
Snapchat users often see community geofilters – free filters created for public spaces like neighborhoods, cities, universities or public landmarks. More and more however, they are seeing on-demand geofilters, a paid service where users can create custom, location-based filters for their special events.
On-demand filters could be personal, like a grandparents' anniversary party, or commercial, like a conference or convention. Cost is based on the size and location of your target area – or geofence – and the length of time you want the filter available.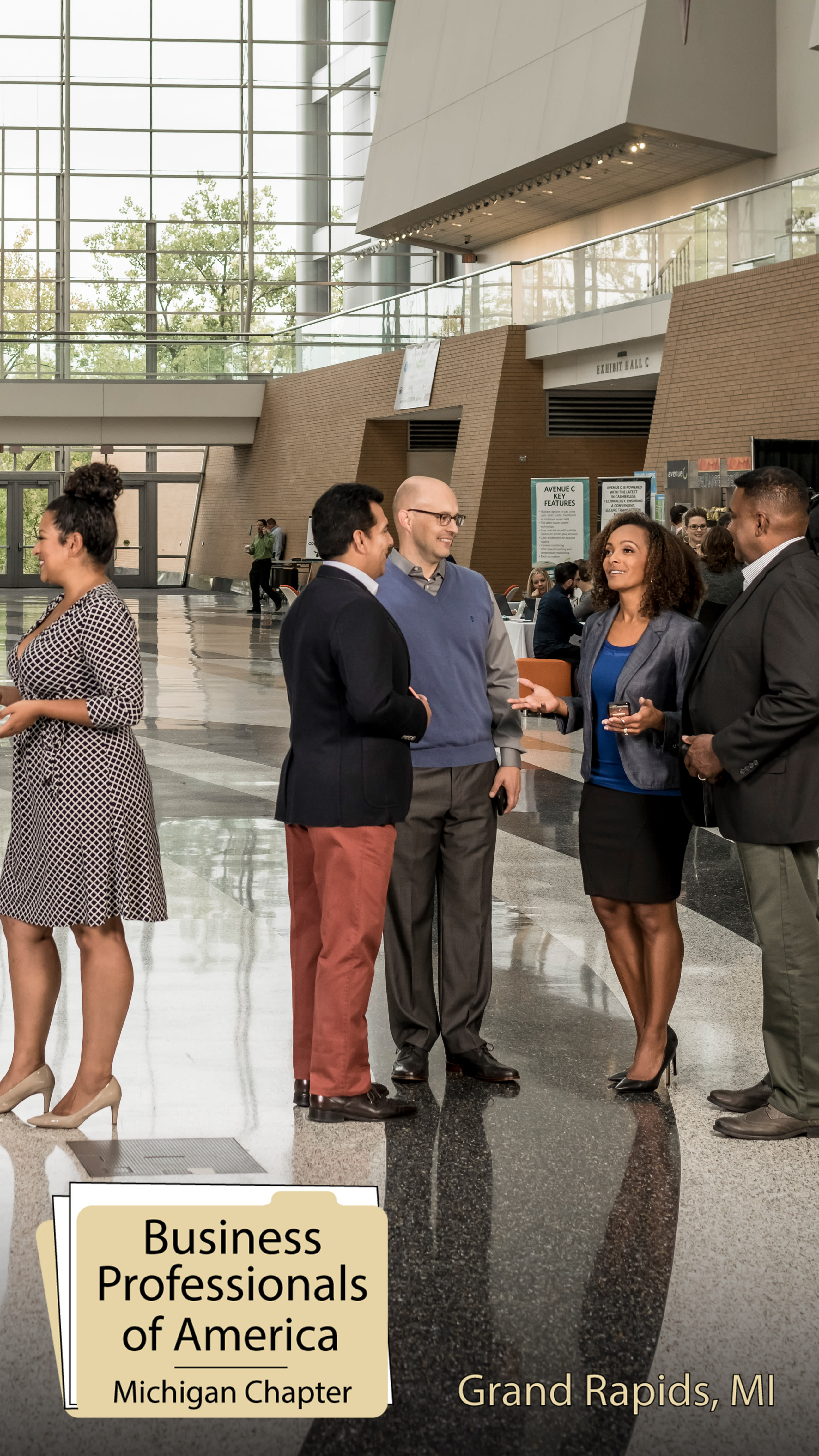 SnapChat filter example using a filter created by the Experience Grand Rapids team.
Courtesy of Experience Grand Rapids
Small investment
The convention services team at Experience Grand Rapids has been sampling Snapchat geofilters for some of its meetings and conventions over the past year, Kotschevar said. The cost is reasonable, depending on your budget, she said.
"It wasn't that expensive to try, so we thought why not? It's been really successful with the conferences that we have been doing it with," she said, emphasizing that they have been selective with which events they target. "We don't think it would be best for every single conference."
They made one for an event at the Crowne Plaza Hotel that ran for two days and cost $140. They also made one for the Winter Beer Festival at Fifth Third Ball Park, quite a bit larger than the hotel. That ran for about 9 hours and cost $540.
Factors to consider
Kotschevar said they consider the attendees at each event. Based on the user demographics, Snapchat lends itself toward younger audiences – 71% of Snapchat users are under 34 and 45% are between 18 and 24. (Although they are fully aware those numbers are always changing, Kotschevar said.)
They also look at the meeting topic. Is it visual enough? Will the topic inspire attendees to want to share what they are seeing and hearing throughout the day?
They ask similar questions about the agenda. Is there a trade show? An entertainer? A creative display at a meal or networking event? Or will attendees be in meetings throughout the event that are heavy on discussion and light on visuals?
"We're learning new things every time we make a filter," she said.
Possible pitfalls
The Experience Grand Rapids team has been doing their own filters for events, informing the client of their plans. Tim Nelson, convention services manager, said most are pleased with the effort. Some clients create their own to add to the choices. And others have some requests.
Nelson said some organizations are wary of allowing their conference brand to be combined with user-generated content they do not control. In that situation, Nelson said, they work with the group on specific timing of the filter's availability and precise locations. Some choose to restrict availability to only the convention center and not the hotels or nearby areas to reduce the possibility of inappropriate content being paired with the filter.
"While these features can add to the enjoyment of people participating in the event, it's important for meeting planners and groups to embrace that there are reasons to be cautious in how you implement it."
Looking ahead
Overall, he believes the filters have made the events more enjoyable for users and are an easy way to extend the reach of an event with a small investment.
"We've seen some good numbers on these filters, so we know they're getting used," Nelson said. "Technology changes so fast that we don't know what the equivalent of the Snapchat filter will be in the future, but that's where we want to be."
The Experience Grand Rapids team is already keeping tabs on Snapchat's customizable lenses – the animated add-ons for videos – and LinkedIn's filters for videos.
invalid widget [plugins_common_blog_subscription] []